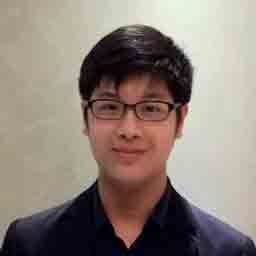 Stanley Wang
Chief Of Marketing And Operations In China
Stanley joined Citipanda soon after the project was initiated, through the invite of Justin. After several meetings with Chao and Justin, he was made aware of the great potential of CitiPanda, and quickly came onboard with the rapidly progressing project.
Since a toddler, Stanley always had shown a great interest in the business world, and especially on management and operations. He participated in many business related activities, including internship, management courses, and starting an equivalent of a small business as well as setting up a Business & Management enrichment club at his school in China. He also participated in a wide range of other activities, including several bands, and Model United Nations. He is also coordinating several other community service groups.
When he was a kid, at first, like many others, he wanted to be affluent and be able to obtain a comfortable lifestyle when he grows up. However, as he became more and more mature, he realizes that to achieve greatness, that should not be the only goal. The goal should be to benefit others, and improve the lives of others in the process. This is a major reason why he decided to join CitiPanda. He sees the potential, the creativity and the great opportunity CitiPanda presents, and he did not hesitate to grab the chance to be apart of it.
Stanley is determined and accepts challenges with great gratitude. He loves expanding into different fields, and is committed to work diligently and share his creativity as well as his energy with all. Working with his old time friend Justin, as well as respected partners such as Akseli and the chairman Chao, across different time zones and nations, Stanley contribute greatly to the process of making their vision for CitiPanda a reality. He takes charge of the registration of the company, getting the application to work and promoting it in Mainland China, seeking investors, as well as doing translation work and sharing his ideas and feedback with the other members of the team.